In the 16th century the Spanish musicians developed a unique form of instrument for playing polyphonic music. This was a six course waisted instrument played with a bow, a quill, or the fingers. The form that seems to have been most popular, or at least the form that suits the surviving music, is the vihuela intended to be played with the fingers. No instrument survives from the period that characterizes the instrument as we see it in paintings and drawings.
I have chosen to base the design of my reconstruction on paintings and illustrations of vihuelas of the 16th century. Some constructional details have been adapted from the few surviving vihuelas as well as consideration of early Spanish and Italian guitars.
Our version of the Spanish vihuela has six double courses, (the first course is most commonly strung with a single string these days), with a figured maple back and sides and a mahogany neck and head. The front is a AAA Engelmann spruce that is at least twelve years old with a three layer wooden inset rose. The fingerboard and head-plate are ebony. You have a choice of either ebony, rosewood or boxwood for the pegs as well as an option for mechanical PegHeds, if you would like to use those. The strings that come standard on the instrument are synthetic, nylon, fluorocarbon with a wound nylon G-6 course and there is an option for a set of gut strings.
Vihuela specifications:
Overall length 35", (90cm)
Body length 16 3/4", (42.5cm)
Width loweer bouts 9", (22.90cm)
Width waist 7 1/8", (18.40cm)
Width upper bouts 9", (22.85cm)
Rib height 3", (7.62cm)
59.5 cm string length
Six double courses
Flat, figured maple back, sides, head and neck
Ebony pegs
Ebony fingerboard, with points
Englemann spruce front
Inset three layer cherry rosette
Nylon and fluorocarbon strings with wound G-6 course.
The rosette is made of three layers of cherry wood and the sound hole is surrounded by a ring of diamond shapes carved into the front
In addition to the instrument described above and pictured, enhancement features can be added to the instrument.
Optional features:
The basic model instrument comes with a good quality engelmann "AAA" quality spruce front. Other qualities of front wood are available as an optional feature. Please click on this link to go to the page that explains all of the front woods available.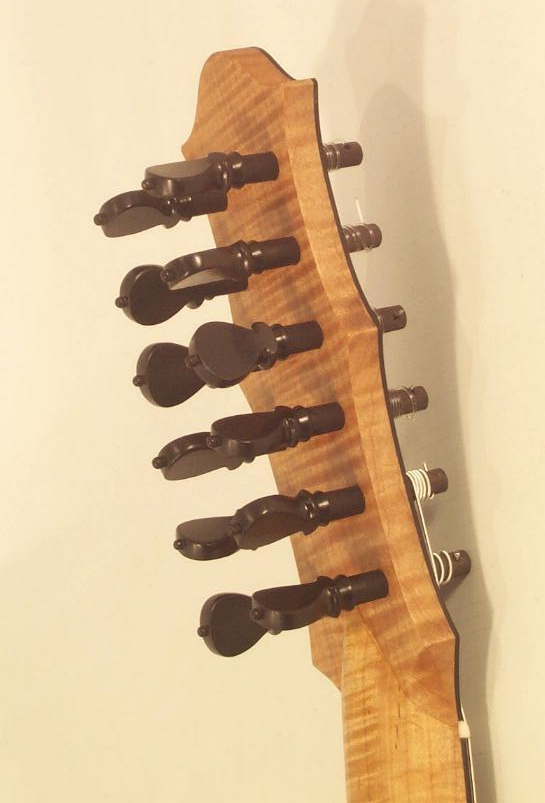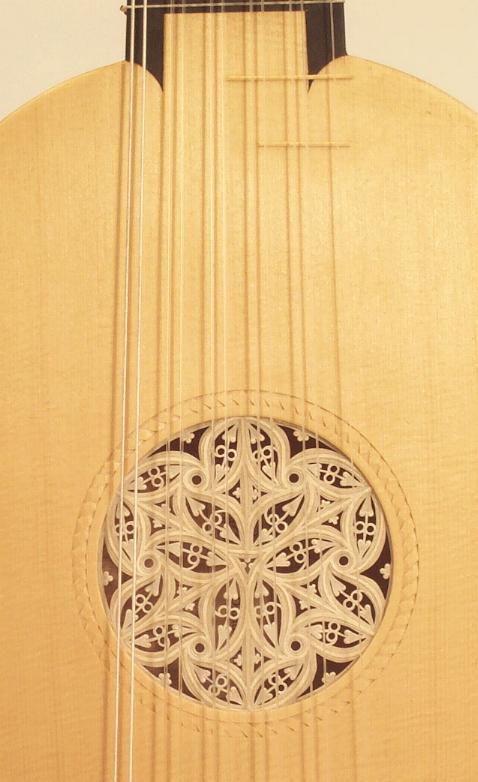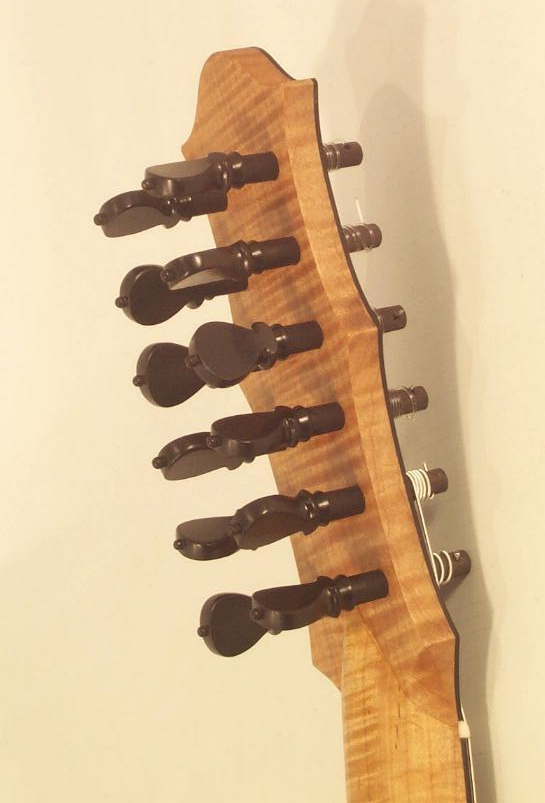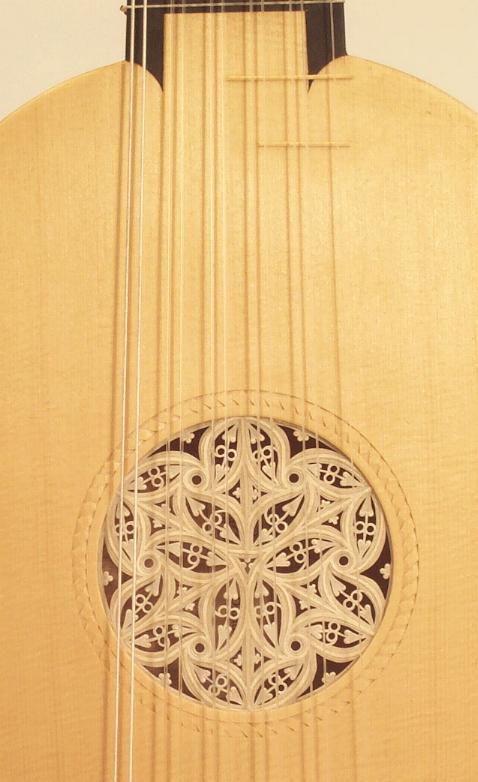 Western Red Cedar
Sitka Spruce
Figured Sitka Spruce
Figured Valley Italian Spruce
Italian Alpine Spruce
Optional features
Ebony edge binding
Boxwood edge binding
Gut string set
Large decorative inlay (see picture in gallery)
Small decorative inlay (see picture in gallery)