Daniel Larson is pleased to offer a five course baroque guitar to the musician who needs a well-made, reliable instrument with an excellent tone. This style of instrument has been chosen because it is comfortable and easy to play, with a very full tone. It is made to an original design after a study of the iconography of Spain and Italy of the 17th century.
This instrument is an exceptional value for beginners and experienced players. The flat back lowers the cost of production while maintaining a full, rich tone that is suitable for solo or continuo playing. It is made to be tuned A d g b e' like the modern guitar. Ten pegs are put into the head so the instrument can be strung with single or double courses.
Basic guitar Features:
String length- 64cm
Body length - 43cm
Width lower bouts - 26cm
Width c bouts - 18cm
Width upper bouts 21.5
Overall length - 93cm
Flat, figured maple back
Figured maple ribs
Mahogany neck and head
Ebony fingerboard and head plate
Rosewood pegs
Engleman spruce front
Nylon strings
In addition to the instrument described above and pictured, enhancement features can be added to the instrument.
Optional features:
The basic model instrument comes with a good quality engelmann "A" quality spruce front. Other qualities of front wood are available as an optional feature. Please click on this link to go to the page that explains all of the front woods available.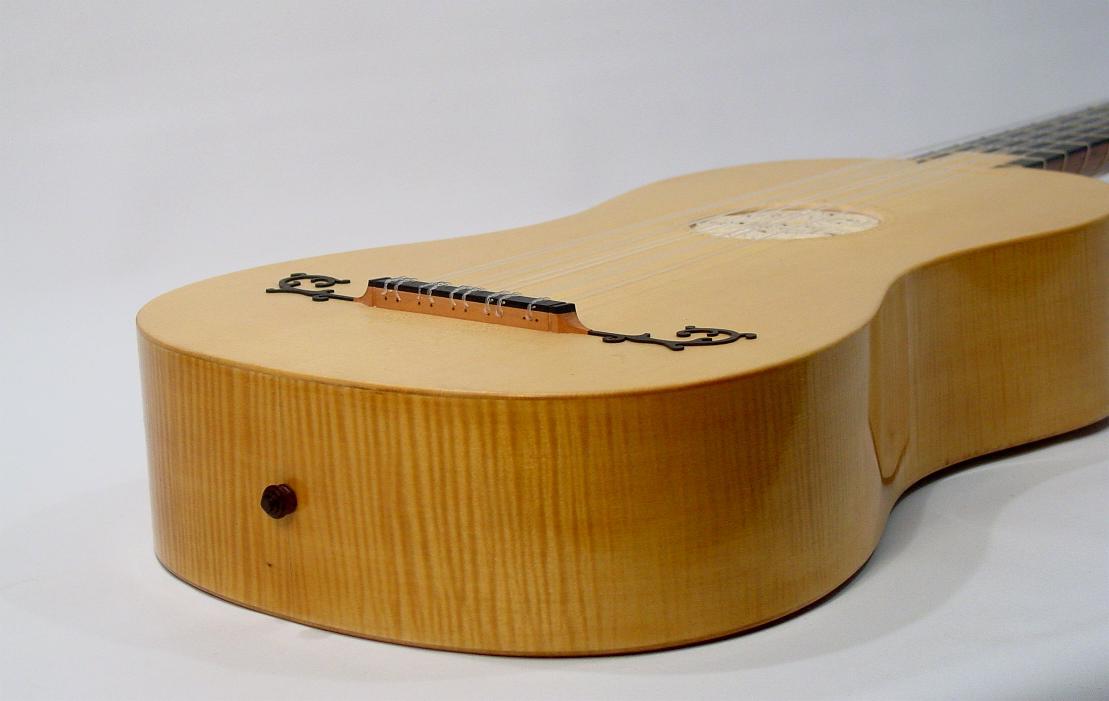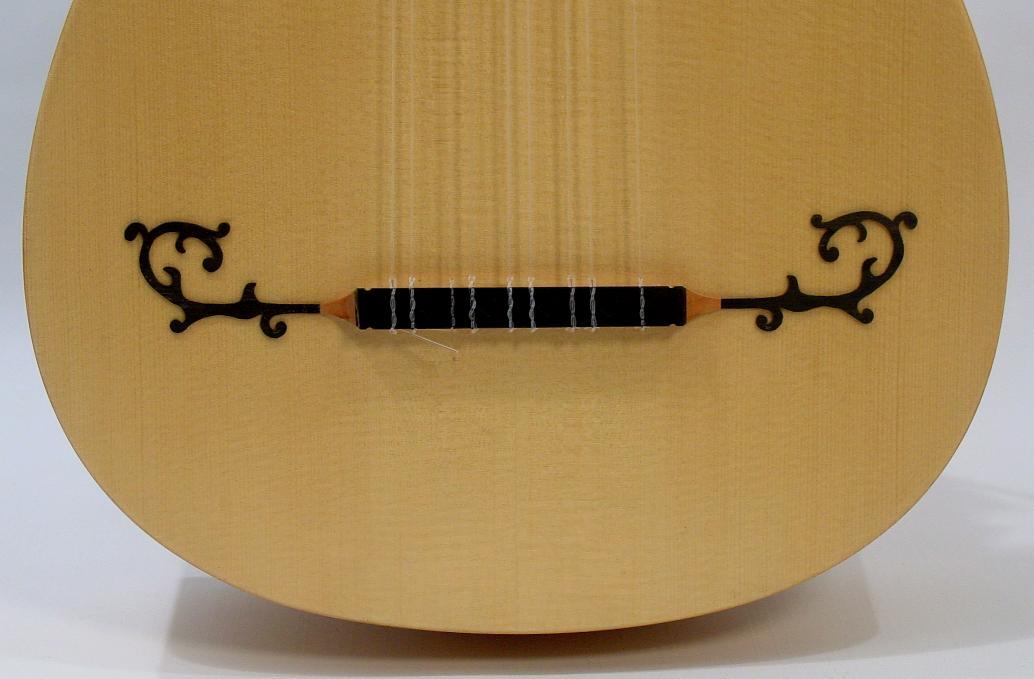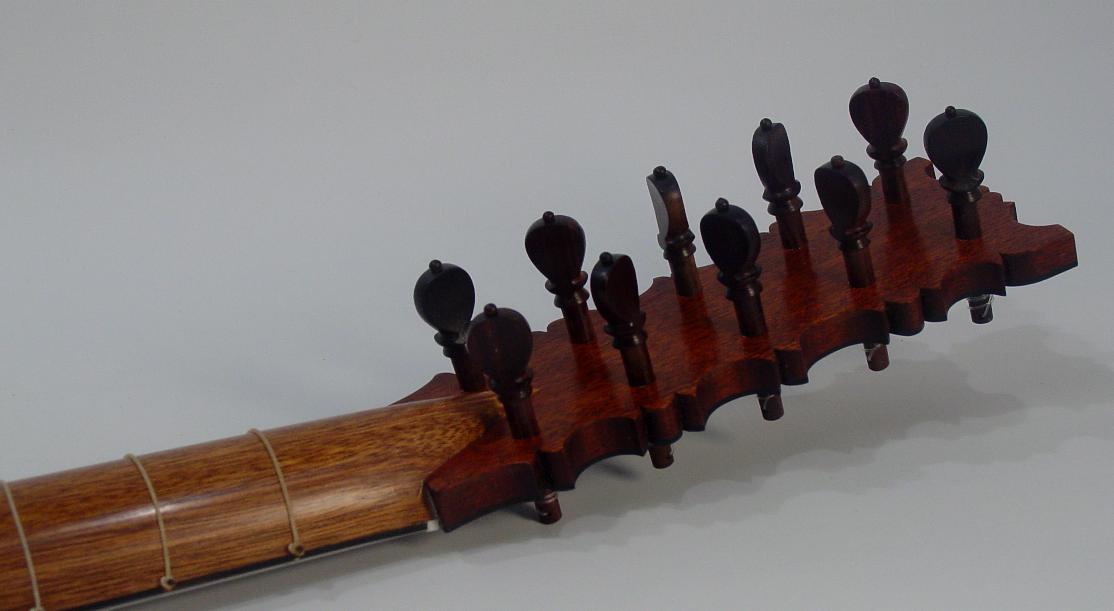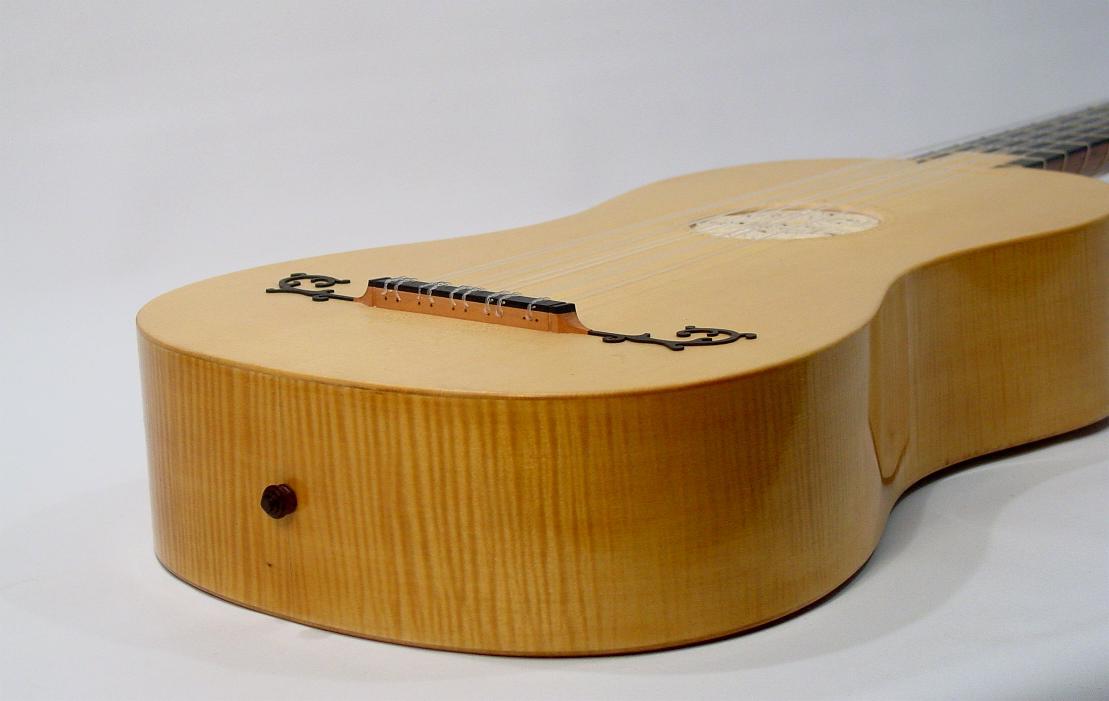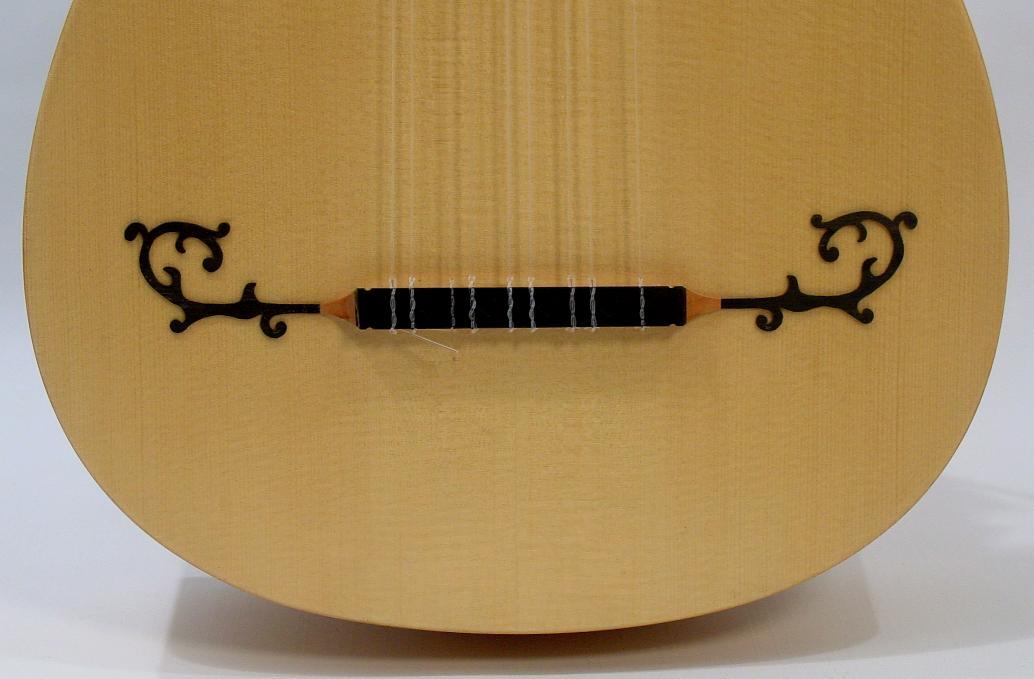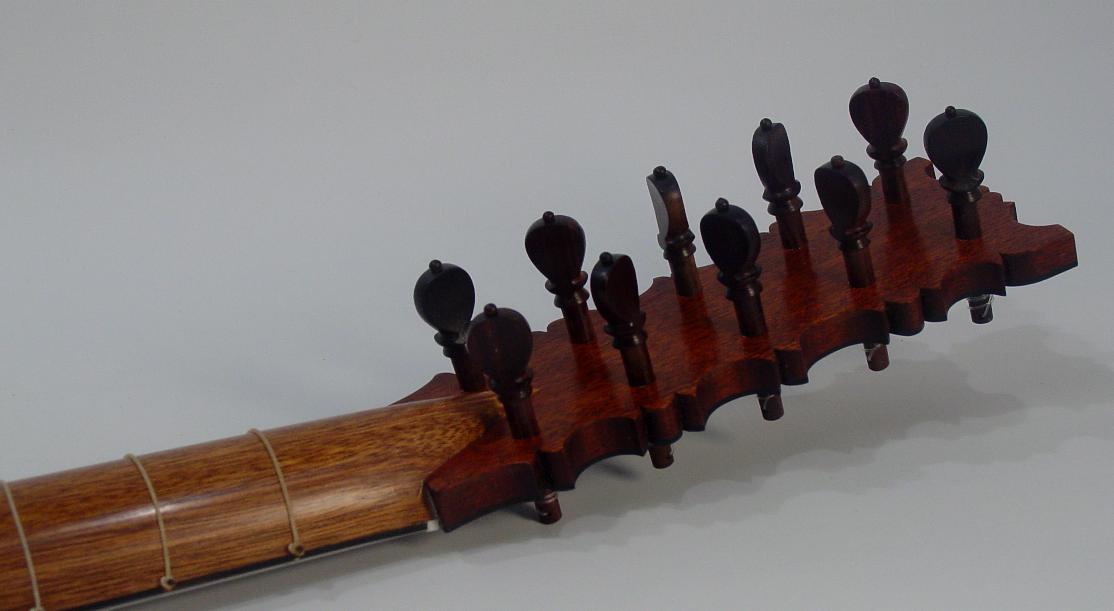 Engelmann "AA" quality
Engelmann "AAA" quality
Western Red Cedar
Sitka Spruce
Figured Sitka Spruce
Fiemme Valley Italian Spruce
Figured Fiemme Valley Italian Spruce
Italian Alpine Spruce
Oriental Spruce
Ebony front binding
Ebony veneered neck
Yew wood back
Bird's eye maple back