The Sarabande Lute is the latest in our line of affordable lutes and joins the Recercar and Fantasia lutes in offering a great value to lute players. The idea behind this line of production is to provide amateur and professional musicians a beautiful instrument with a great tone and a low, easy-to-play action. These instruments are useful for beginners who want a well-built instrument that will see them through their playing life, or a professional who is looking for a new, affordable instrument to explore a new repertoire, or perhaps a second instrument.
We have kept all of the qualities of a fine instrument such as a light, strong neck with high quality ebony veneers on the back and fingerboard. The fingerboard has a lovely, arched surface to make playing even the most difficult passages and chords easier. All woods are carefully chosen tone woods assembled meticulously with fine joints and hide glue.
The back is modeled after the Hans Frei instrument now in the Wein Kunsthistorisches Museum, no. C34 with a flattened 11 rib back.
The instrument features are: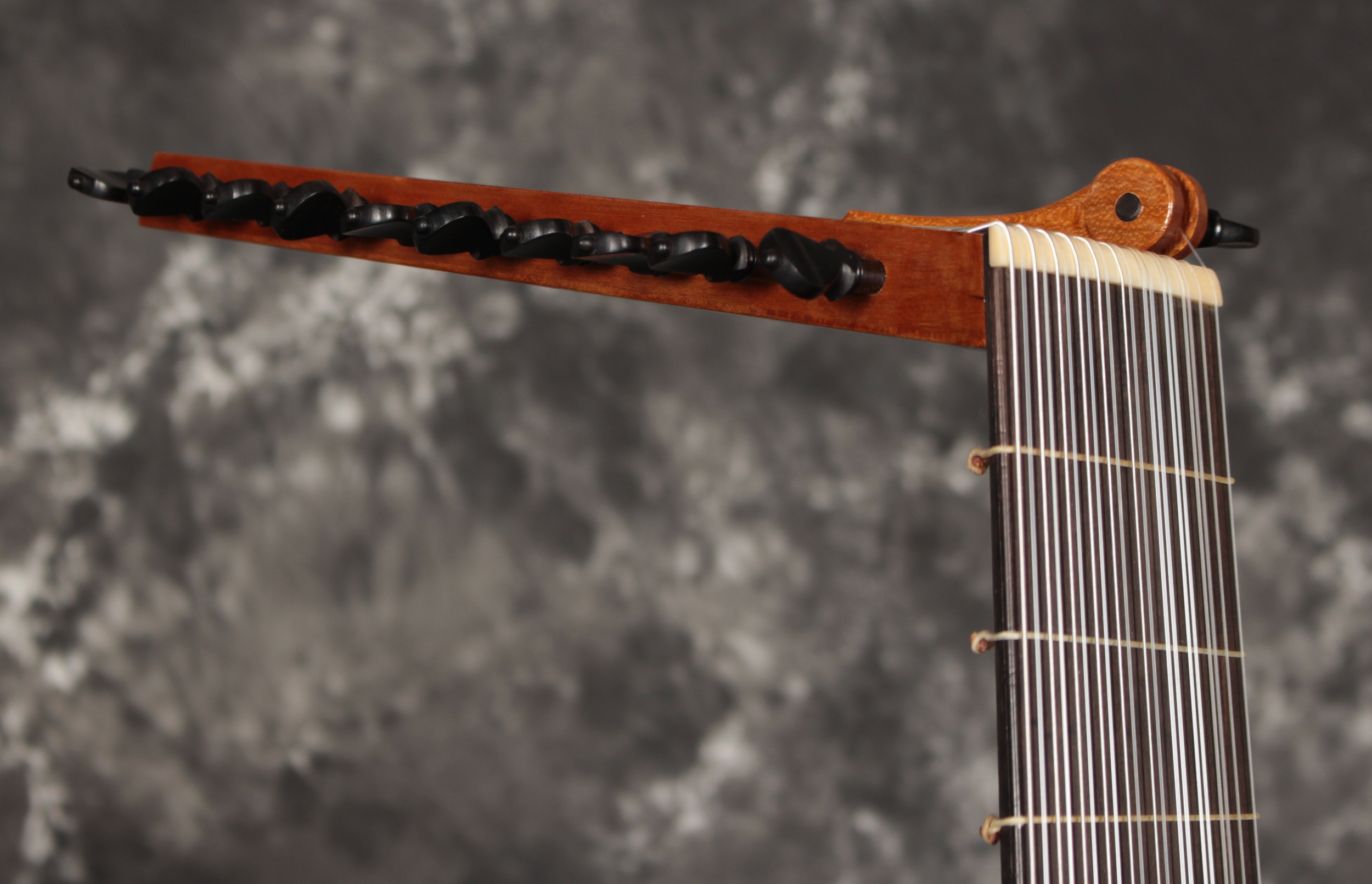 Back: 11 cherry ribs with a flattened profile
Front: AAA Englemann spruce with "A" pattern rose
Edging: Ebony half-binding
Neck: Spruce core with ebony veneer
Fingerboard: Ebony with points
Head: Cherry with cherry back plate
Pegs: Ebony
Strap button: Ebony
Strings: Nylon, Fluorocarbon and wound/nylon basses
Nut: Bone
Instrument specifications:
String length: 68cm
Body length: 44cm
Body width: 31cm
Overall length: 74cm
Purchase includes:
Instrument
One year warranty
One year subscription to the Lute society of america