Martin Hoffmann Baroque Lute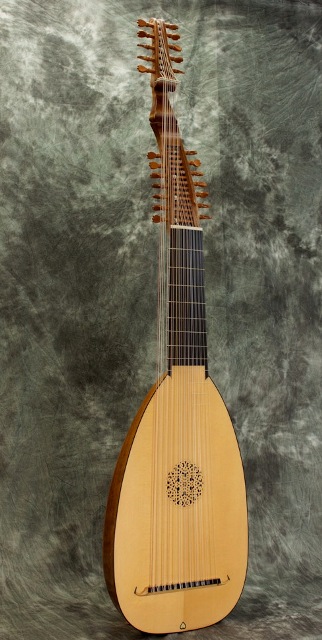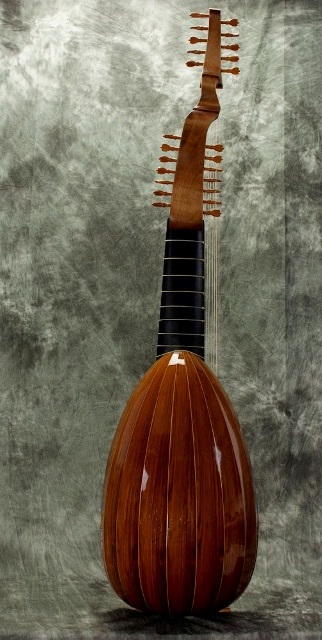 The original instrument was made by Martin Hoffmann, with the neck added by his son Joh. Christian Hoffmann, in Leipzig, Germany. The date of the construction is a little uncertain, but the instrument seems to have been made around 1670, and is now in the Nurnberg Germanisches Nationalmuseum, item number MI 245. The stringing is arranged with eight courses on the fingerboard at 69.5cm and five courses on an extension at 97cm. Although the instrument pictured here has a plain-backed extension, the back of the extension on the original is richly carved with floral figures.
The cross-section of this instrument is slightly deeper than half round, which gives the tone of instrument a silvery, introspective quality having shimmering treble notes and deep basses.
The original instrument has 9 figured maple ribs with ebony spacers.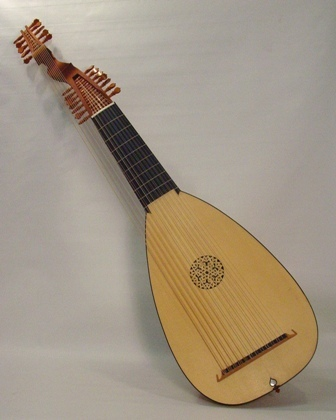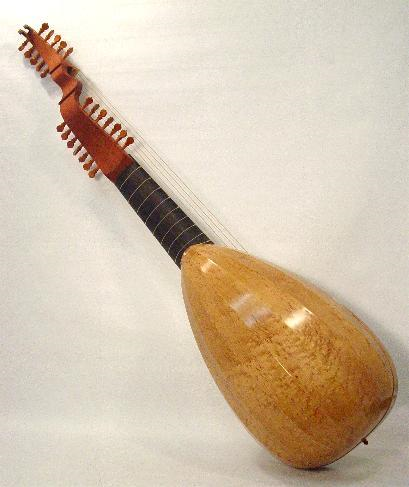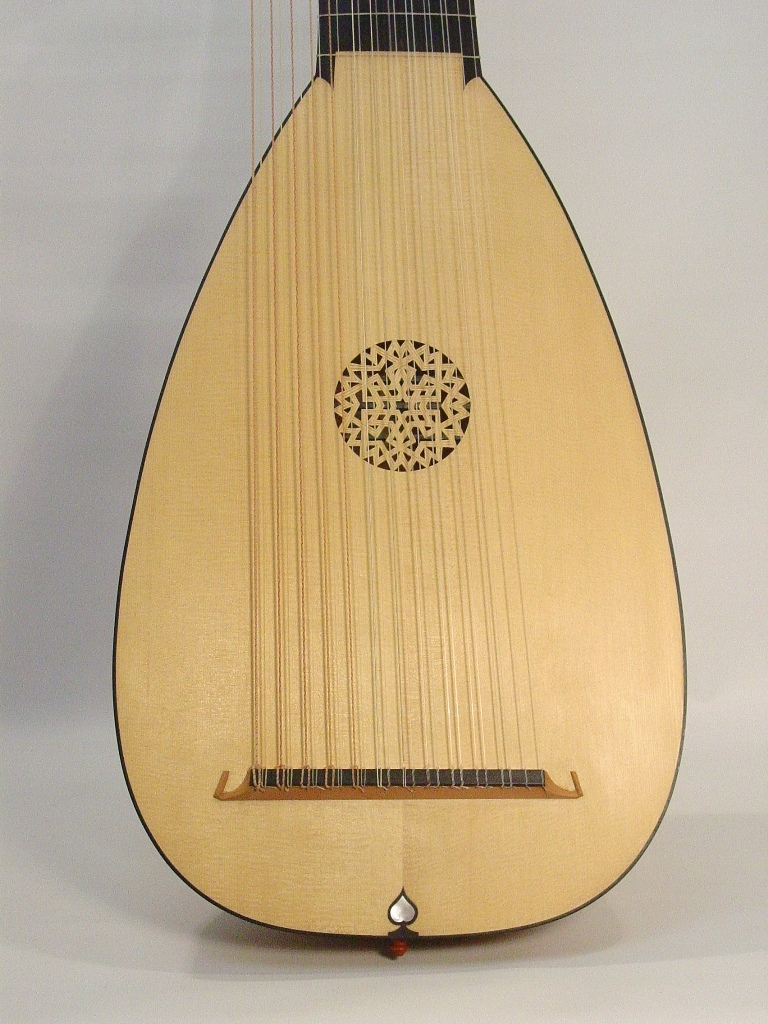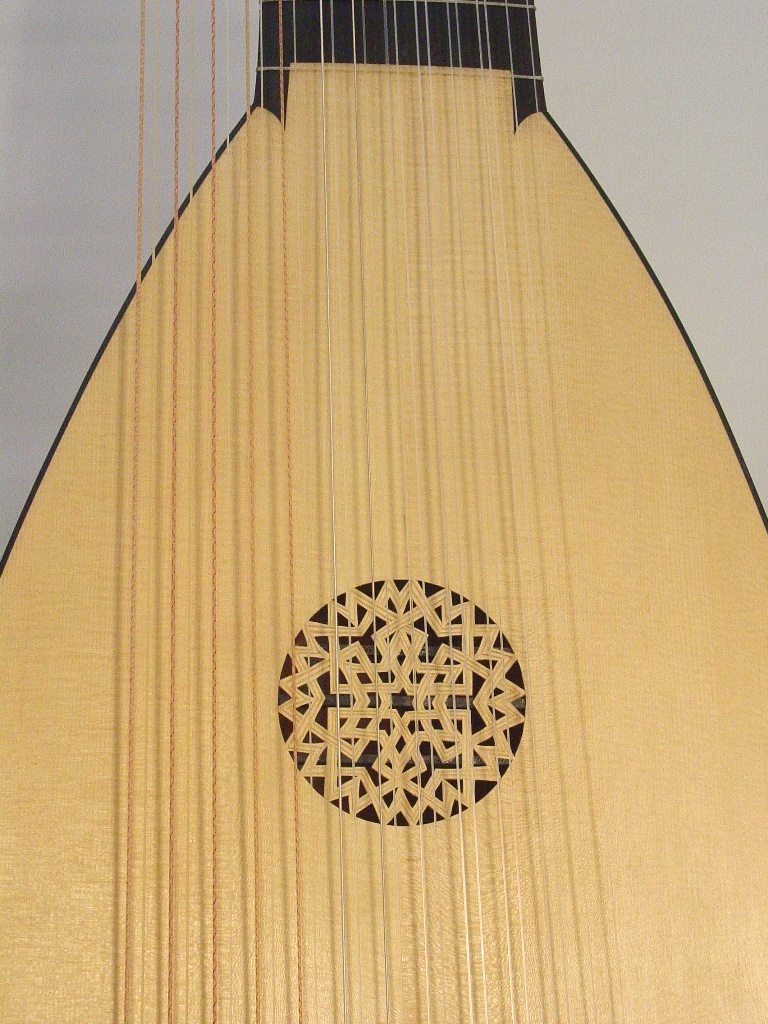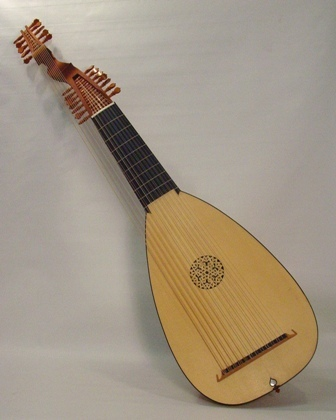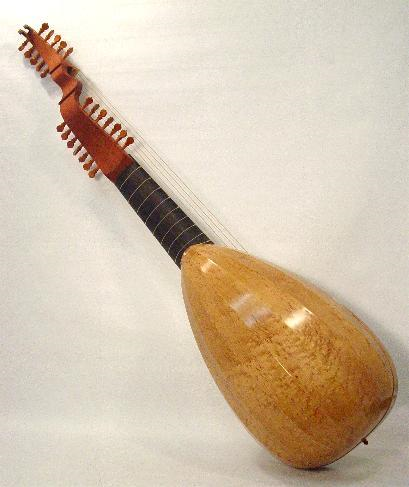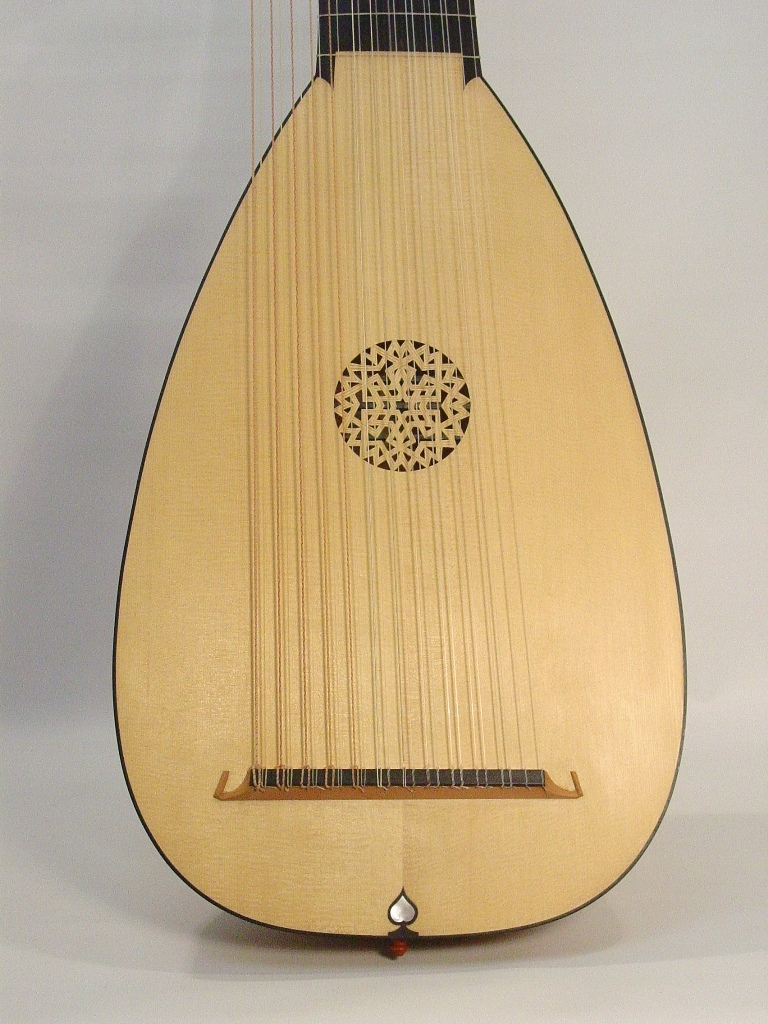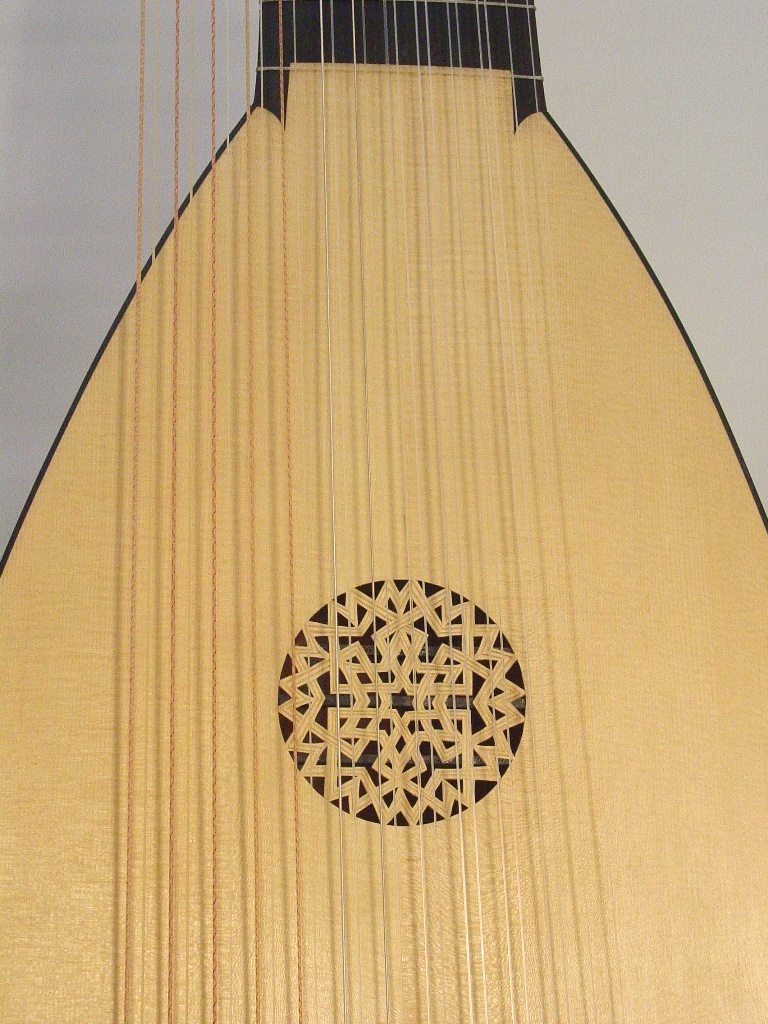 Lute specifications, Baroque model:
String length 69.5cm (27 1/4")
Overall length 122cm (48")
Body length 48.5cm (19")
Neck length 29.5cm (11 3/4" )
Body width 31cm (12 1/4")
Body depth 17.5cm (6 3/4")
Baroque Lute Features:
Back and sides: 9 ribs, wood of choice with ebony spacers
Engelmann spruce "AAA" quality
Choice of rose design
Neck - spruce with ebony veneer
Ebony fingerboard, with points

Pegs: rosewood, boxwood or ebony

End button: to match pegs
Bone nut
Extension - carved maple stained black
Nylon top strings and octaves with wound nylon basses
Maple bridge with ebony top plate
Ebony outlined mother of pearl or ivory heart at bottom of front
Ebony front edge half binding
Back options:
Pearwood back
Figured maple back
Bird's eye maple back
Yew heartwood back
Front wood options:
AAA Englemann
Western red cedar
Sitka spruce
Figured sitka spruce
Italian Alpine spruce
Figured Italian Alpine spruce
Peg choices:
Ebony
Rosewood
Boxwood
Mechanical PegHed pegs
Gut strings:
Rose:
A choice of nine different rose designs
Case:
Form fitting, custom made Kingham case
Instrument package includes:
Instrument
Form foitting Kingham case
One-year membership in the Lute Society of America
One-year warranty