Hans Burkholtzer Lute: 11 Rib Back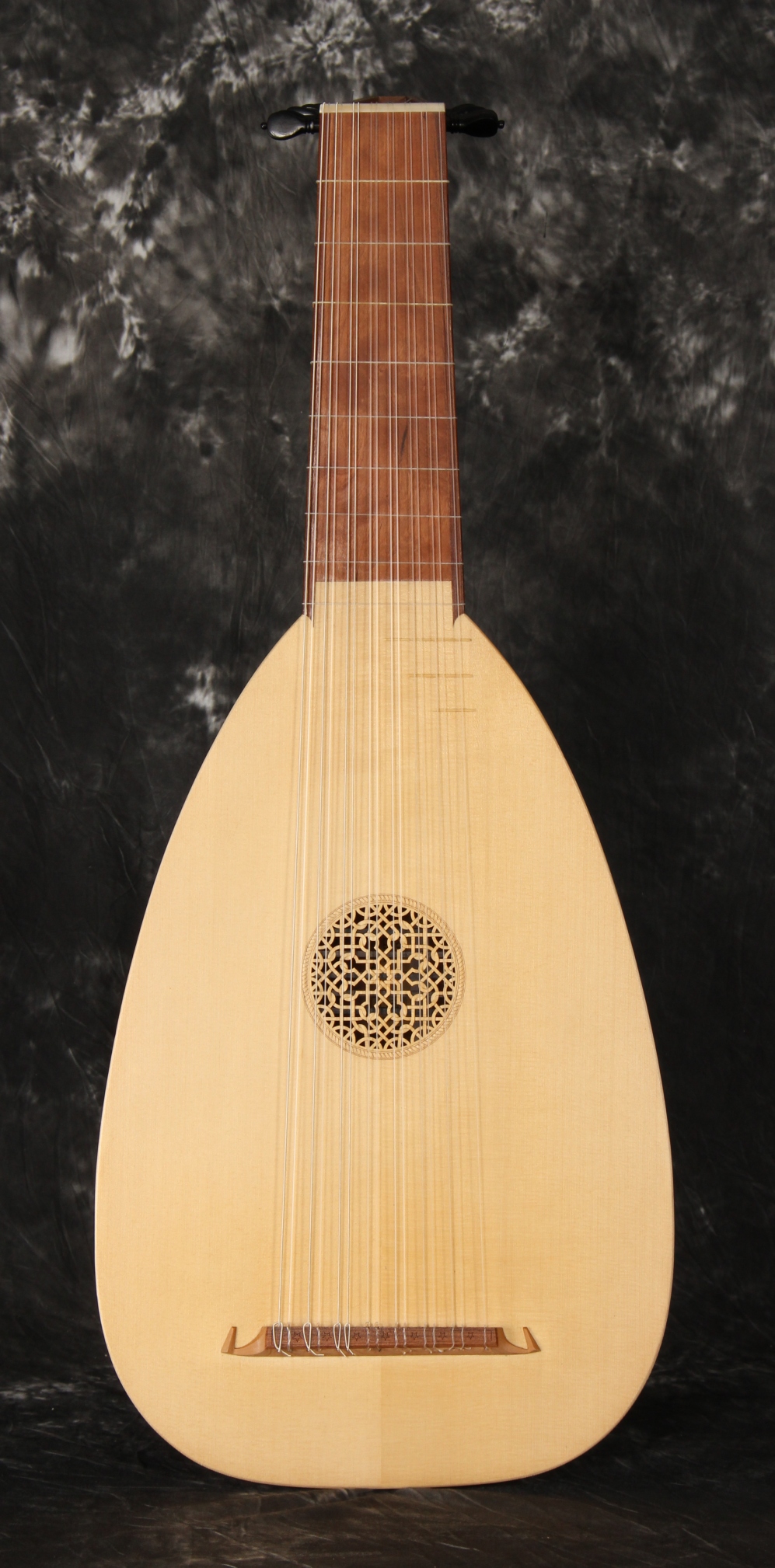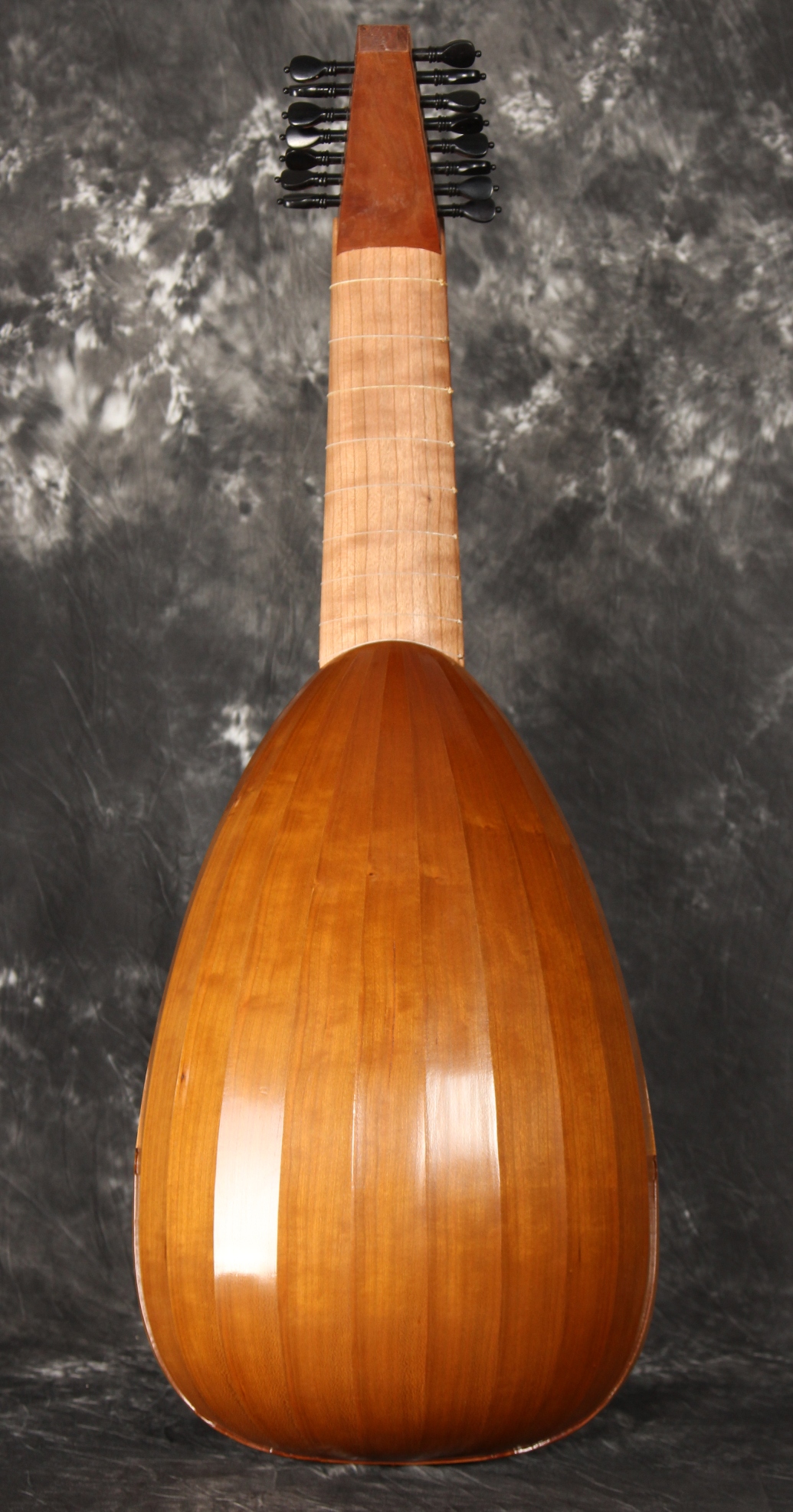 The original instrument was made by Hans Burkholtzer in Füssen in 1596 and is now in the Vienna Kunsthisorisches Museum, item number SAM 44. It began life as a seven or eight-course instrument, and there is a label inside which indicates that by Thomas Edlinger of Prague converted it to eleven courses was in 1705. At some date after 1719 the bass rider was added by an unknown craftsman to make a thirteen-course instrument.
The original instrument was probably converted into an eleven-course lute sometime in the 17th century and then changed again into a thirteen-course lute in the 1720s. Therefore, we offer this instrument in both the eleven course and thirteen-course set-ups.
The back of the original instrument has twenty-one ribs with spacers. To provide a less expensive model, I have redesigned the body with eleven ribs. This version retains the unique flattened shape of the original form and therefore the characteristic deep and projective tone that makes this instrument such a popular choice for Baroque music.
 
This model is a basic model with either eleven or thirteen courses, and with a variety of string lengths. There are also a variety of options available to dress the instrument up and personalize it to your tastes. The basic model consists of: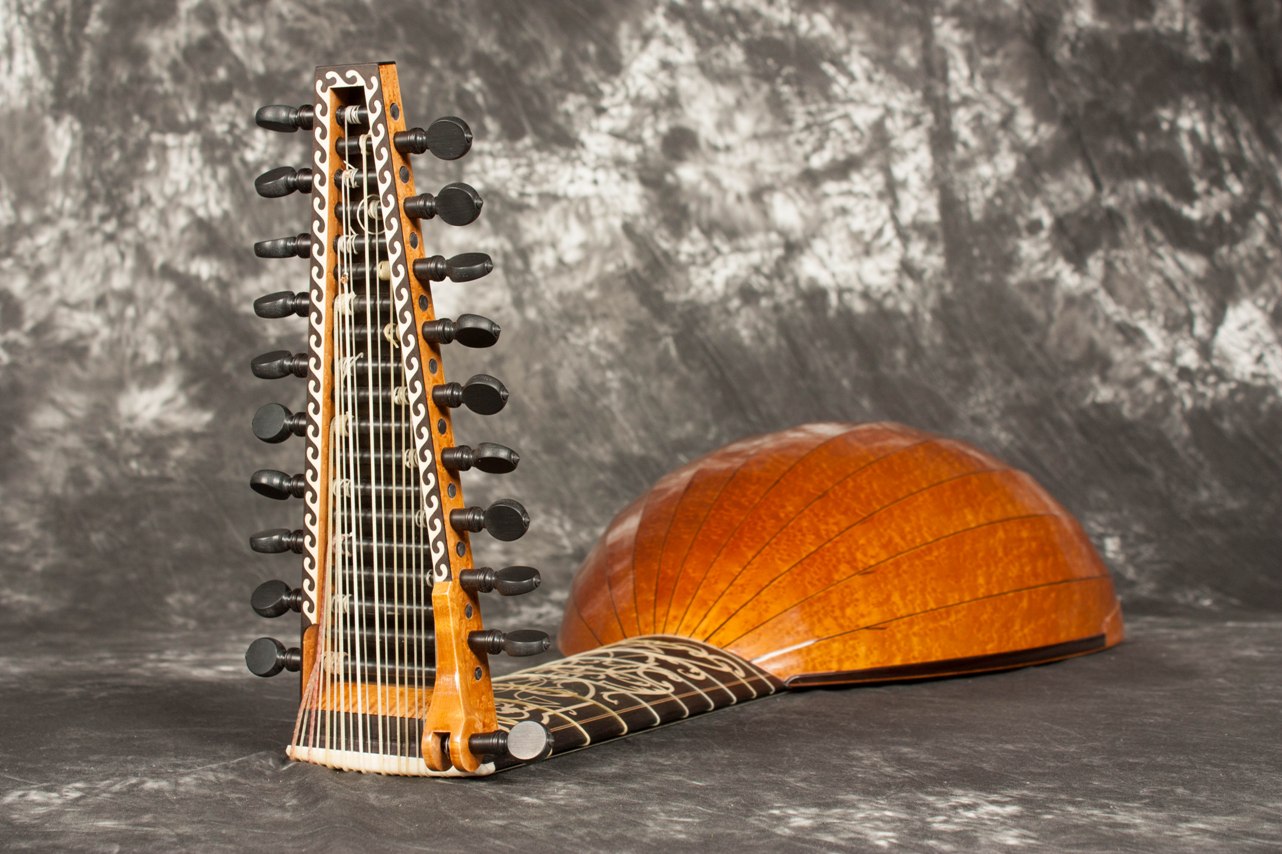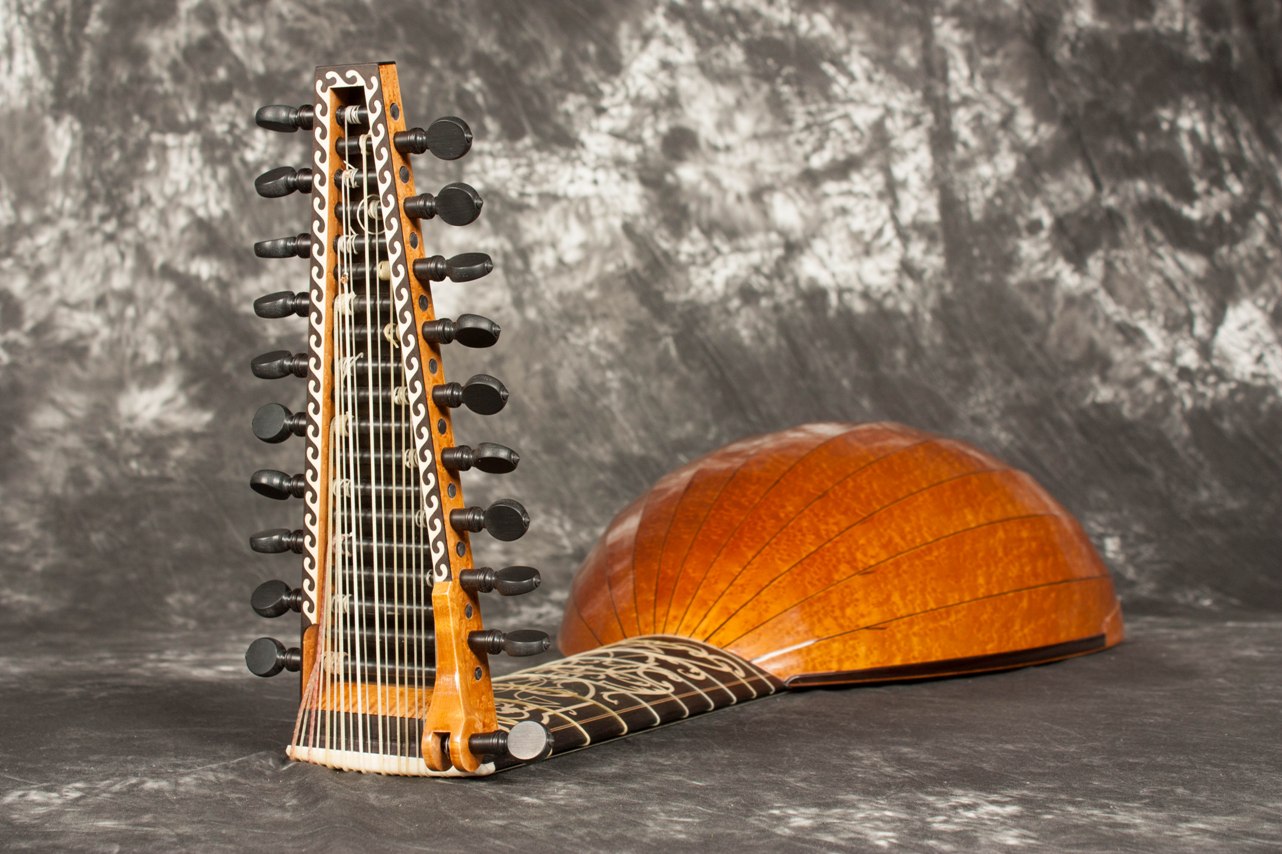 Back: 11 ribs, wood of choice with ebony spacers
Front: AAA Engelmann spruce
Hand cut rose modeled on the original
Decorative carving around rose
Spruce neck core with ebony veneer
Ebony fingerboard, with points
Head: maple rails with ebony trim
Solid ebony head back plate (Decorative head back plate is optional)
Pegs: Ebony, rosewood or boxwood
End button: Ebony, rosewood or boxwood
Bone nut
Maple bass rider with ebony lining
Maple chanterelle rider
Nylon top strings and octaves with wound nylon basses
Maple bridge with ebony top plate
Ebony outlined mother of pearl heart at bottom of front
Ebony front edge half binding
String length:
70.5cm (as on the original instrument)